Young Professional Programs & Services
Get Started with the B.O.S.S. Program
The CobbWorks B.O.S.S. team works with eligible young adults to help them finish school, get job training, and obtain and retain employment. Through partnerships and collaboration with other organizations, CobbWorks B.O.S.S. Program helps young people build upon their strengths and create tangible plans to succeed.

Who Can Apply?
Cobb County young adults, ages 16-24, who meet income qualifications (to be determined at the time of eligibility), and are within one of the following target groups:
High school dropouts
Needs assistance securing employment or education
Basic skills deficient
Individuals performing below grade level
Foster child, homeless, or runaway
Pregnant or parenting youth
Individuals with disabilities
Justice Involved
English Language Learners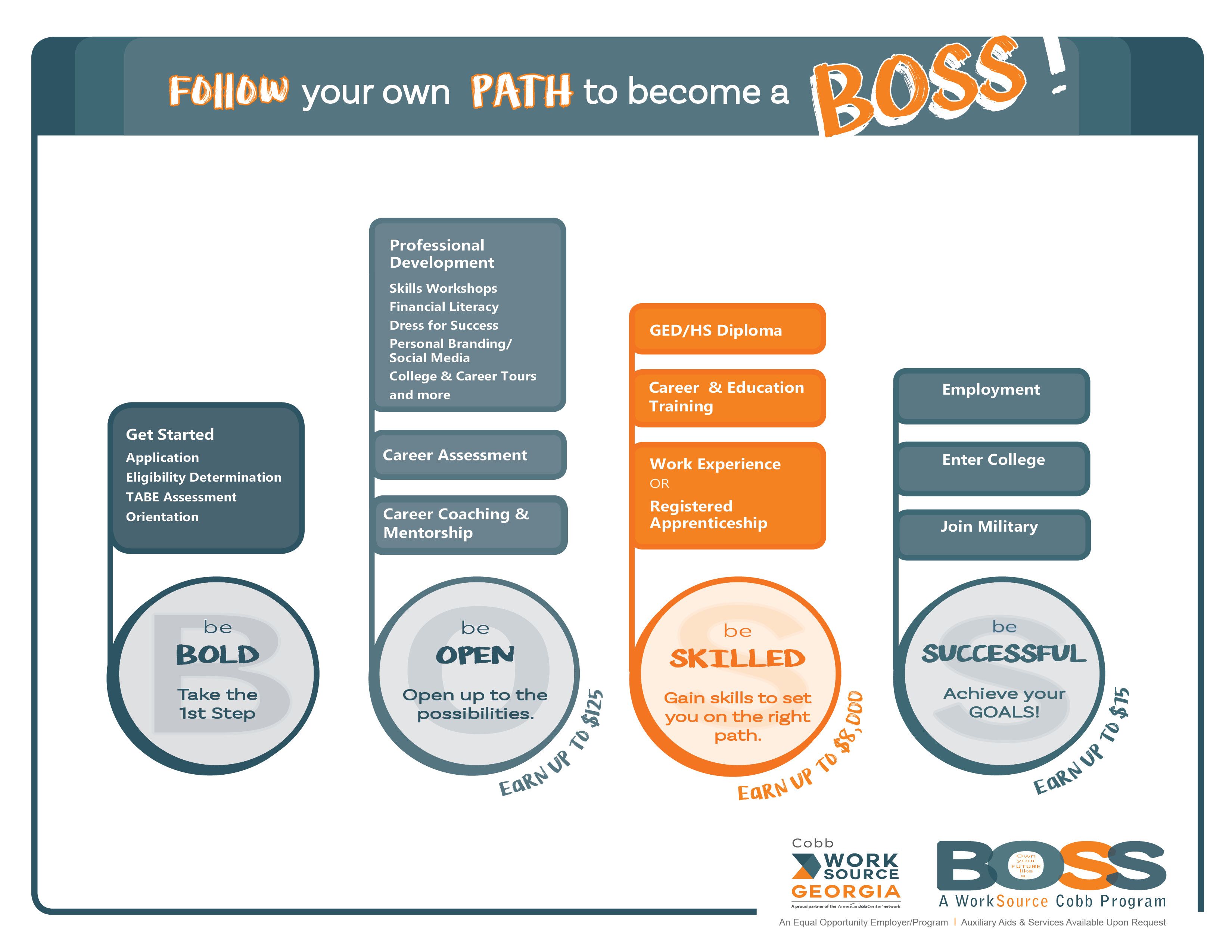 Apply for B.O.S.S. Services Today!
If you want to make your future brighter, apply for our B.O.S.S. program today!