Thanks for printing! Don't forget to come back to WorkSource Cobb for fresh articles!
Cobb County young adults, ages 16-24, who meet income qualifications (to be determined at the time of eligibility), and are within one of the target groups are eligible for BOSS Services. Let our staff help you create your own path so you can become a BOSS!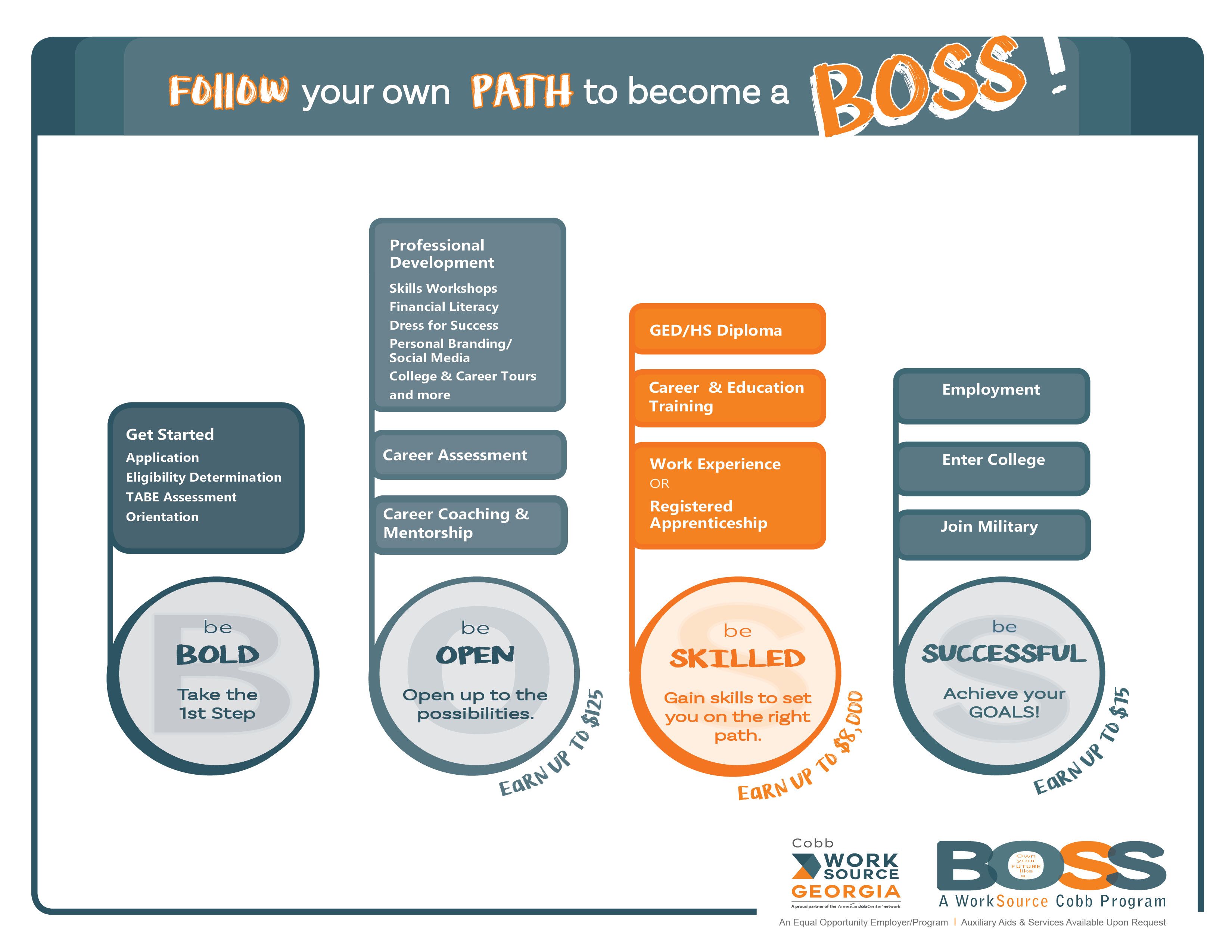 Be BOLD: Take the First Step and Get Started
Complete an application
Staff will determine eligibility
Take the TABE Assessment
Attend an orientation
Be OPEN: Open up to Opportunities Through Professional Development [Earn up to $125]
Workshops

Financial literacy
Dress for Success
Personal Branding/Social Media
Soft skills

College and Career Tours
Career Assessment
Career Coaching & Mentorship
Be SKILLED: Gain Skills to Set You on the Right Path [Earn up to $8,000]
Education Services

GED preparation classes & tutoring
High school academic & testing assistance
SAT/ACT test preparation
Career & Education Training
Work Experience or Registered Apprenticeship

Short-term paid internships (6 - 8 weeks)
Participants gain valuable job experience

WorkSource Cobb pays wages & workers compensation insurance.

Be SUCCESSFUL: Achieve Your Goals [Earn up to $75]
Gain employment
Enter College
Join the Military
ADDITIONAL SUPPORT
Professional Development
Financial Assistance
Coaching & Incentives
Apply for BOSS Services Today!
If you want to make your future brighter, apply for our BOSS program today!