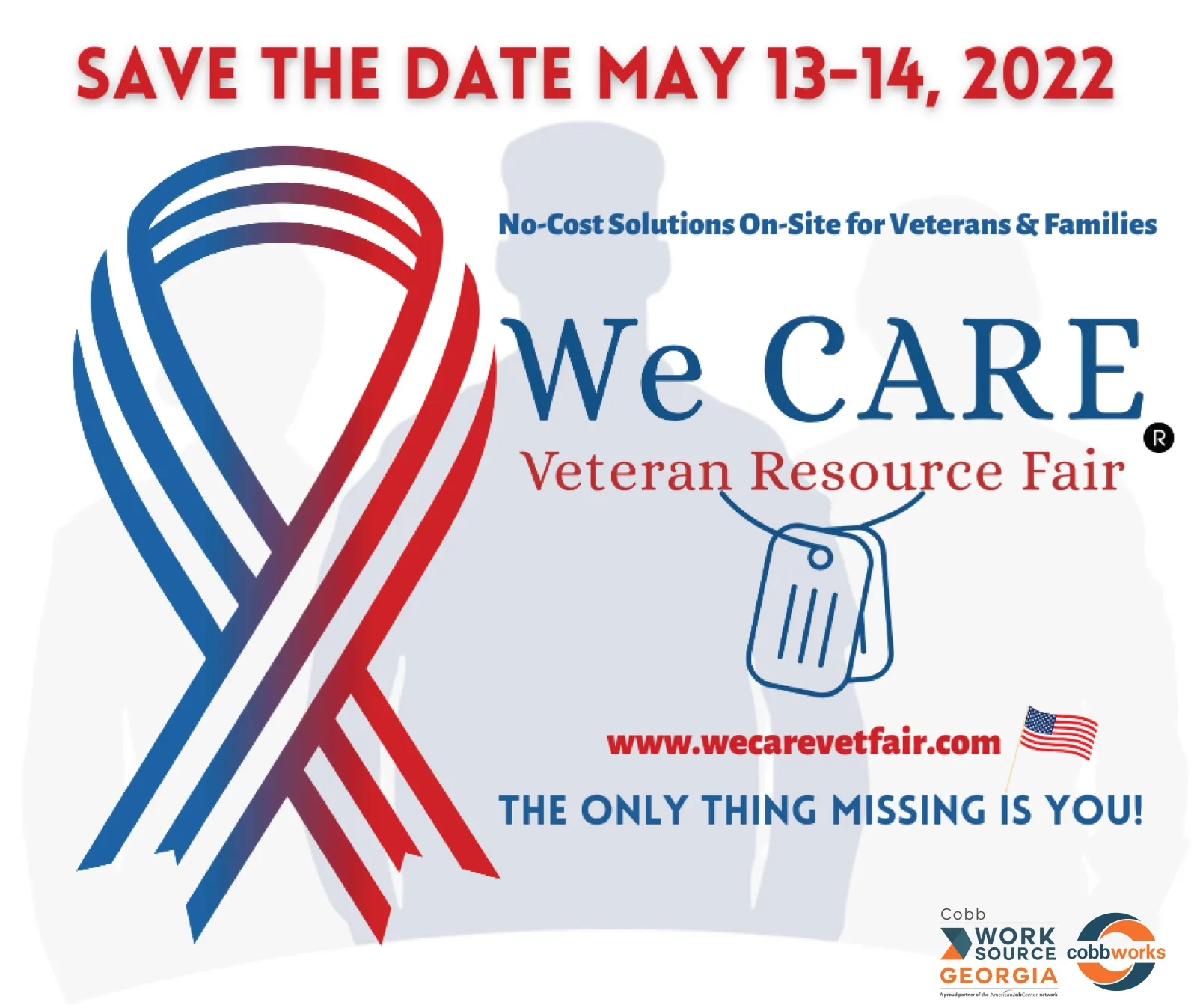 Complete the Participant Form below to register or click here.
Veterans, this fair is for you! The We CARE Veterans Resource Fair is produced by United Military Care to help Veterans of all ages live!
About this event
United we are much stronger! Over 100 professional organizations and agencies that serve Veterans everyday have united to bring you real solutions, not just brochures. Veterans and their families will be treated to two days of free solutions at the Cobb County Civic Center.
This Fair is for ALL VETERANS regardless of when you served, your discharge status, whether or not you are enrolled in the VA, none of that matters. The only thing that matters is that YOU served America and we stand United to ensure you receive all of the help and support you need in one place at no cost.
Learn more about all of the resources and activities scheduled just for YOU! Your family and/or caregiver(s) are welcome to attend with you. Free meals will be provided all day Friday and Saturday, May 13-14, 2022. One block from the Cobb Transit Station at the Cobb Civic Center. Free Parking and Free Giveaways all day!
You won't find a better place to spend your weekend!